Message from the Assistant Commissioner of Local Government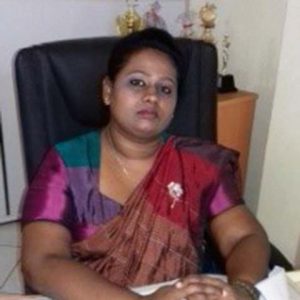 Local government is the main responsible institute for performing all the functions of the human being from birth to death.
As an independent local government body, the institute is set up to regulate, formulate and administer all matters relating to the well being, welfare and promotion of all amenities while strengthening public utility services.
There are 19 Local Authorities in the Gampaha District; which are consisting of two Municipal Councils, 05 Urban Councils and 12 Pradeshiya Sabhas. The services rendered by the Gampaha Local Government Assistant Commissioner's Office as the co-ordinating body, supervising, guiding and advising for these institutions are immense.
The efficiency of providing these services should be increased in line with the busyness of the people. Its quality and reliability should be protected. The client should have the right to receive satisfactory service and it is the main responsibility of the organization.
Considering all these factors, I am humbled to be the Head of the Institution, which is able to create a website that goes beyond the traditional public service and provides a wide and quality service that is integrated with the latest technology and maintains a clear and quick information service.
I extend my sincere thanks to Mrs. Chandrani Samarakoon, former Commissioner of Local Government, who was always encouraging and helpful to me to continue the service, and to my staff for their unwavering support to me.
Mrs. Ishara Jayasekara,
Office of the Assistant Commissioner of Local Government,
Gampaha.